How To Upgrade to Ubuntu 16.04 LTS from Ubuntu 14.04 LTS
Upgrade Ubuntu 14.04 LTS to Ubuntu 16.04 LTS. Ubuntu 16.04 has been officially released and many users are already eager to find out more about the changes and new features. Ubuntu provides support for standard releases for approx 1 year while Long Term Support is useful for approx 5 years. We strongly prescribed to backup all your important data from your Server or Desktop to a remote area. Additionally take a complete system snapshot (if possible).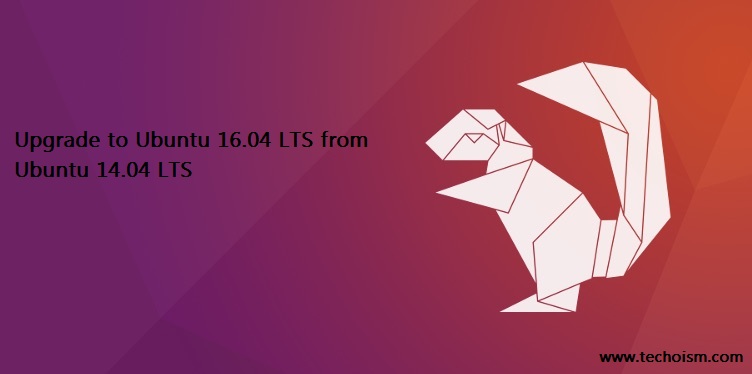 This tutorial helps you to upgrade Ubuntu 16.04 from Ubuntu 14.04 LTS.
Desktop Upgrade:
This is the most easiest way to upgrade Ubuntu from any version to latest Ubuntu version. Following this guide you can upgrade to newer version with just running few commands and rest of the process will be done by Ubuntu itself.
Before you upgrade, you need to install these upgrade helpers.

# sudo apt-get install update-manager update-manager-core

After that change the "Prompt=lts" to "Prompt=normal" value in "release-upgrades" file.

# sudo vim /etc/update-manager/release-upgrades

Now, we need to update the system, use below command.

# sudo apt-get update && sudo apt-get dist-upgrade

Now, it is time to upgrade your system version 15.10 to 16.04 using the following command:

# sudo do-release-upgrade

To verify upgrade just check the current version of your Ubuntu system using following command. This will show details about your Ubuntu operating system.

# sudo lsb_release -a


No LSB modules are available.
Distributor ID: Ubuntu
Description:    Ubuntu 16.04 LTS
Release:        16.04
Codename:       xenial

Enjoy it!